- E -
Efreeti


Efreeti sind der feurige Gegenpart zum
Djinn
. Effektiv handelt es sich um die gleiche Kreatur, nur kommt der Efreet von der Feuerebene, während der Djinn von der Luftebene kommt. Später wurden noch die Dao und die Marid als Erd- und Wassergegenstück eingeführt.
Hier liegt wieder diese extreme Aussplitterung von Kreaturen vor, welche so ikonisch für D&D steht. Alles wird mit Elementen oder Ebenen auf Teufel komm raus kombiniert. Ob es sinnvoll ist oder nicht. Der Efreet, genauso wie die Dao oder Marid fallen direkt in dieser Blender- und Täuschermuster. Dem Leser wird auf dem ersten Blick hin eine neue Kreatur gezeigt, die sich aber beim zweiten Blick nur als Variante einer anderen entpuppt. Meiner Meinung nach dienen diese Wesen nur als Lückenfüller und zum Aufblasen des Produktes, um einfach die Seitenzahlen und somit auch den Preis in die Höhe zu treiben.
Wie ich schon bei den Dschinns geschrieben habe, können diese Kreaturen gewaltig rocken,...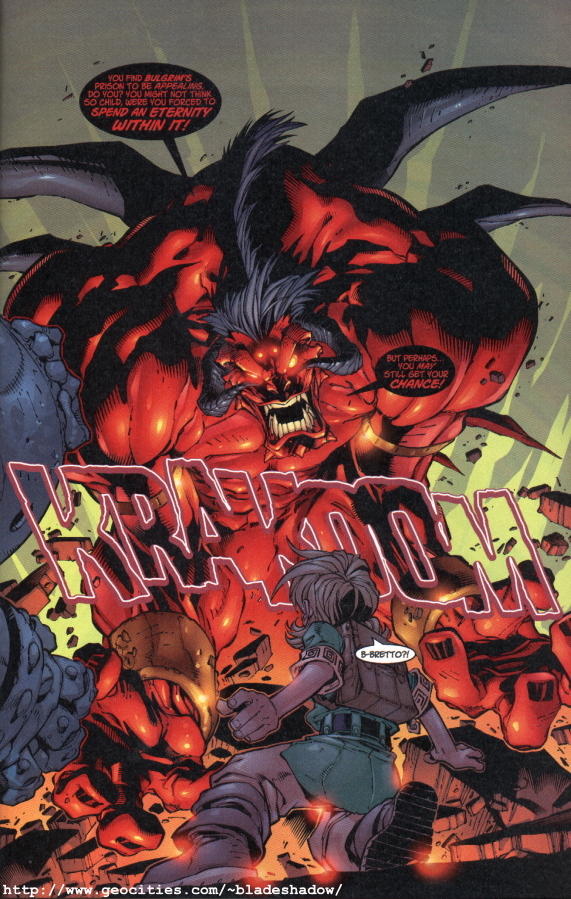 ...ob man aber für jedes Element ein eigene Art Djinn oder Efreet oder sowas benötigt ist fraglich. Vielleicht einfach mal die Regeln für elementaren Schaden runterschrauben aufs Minimum und lieber dazu übergehen, wie sich dieser Schaden atmosphärisch im Rollenspiel auswirkt (Feuerschaden erzeugt Verbrennungen, Luftschaden kann einen Gegner wegschleudern oder ihm die Lungen platzen lassen,...). Hat man einmal diese Konvention getroffen, so muss man nicht für jedes Element einen eigenes Monster aufführen, sondern schafft eher einen Rohling, den man mit gewissen Elementen kombinieren kann. Fände ich einfach interessanter und würde mehr Platz für wirklich Neues bieten.
Gaia: siehe Djinni!
Cimorra: siehe Djinni!
The Black Galaxy: siehe Djinni!
Und da kommen wir doch gleich mal zum nächsten Brocken, der thematisch gerade so perfekt passt:
Elemental
Ein Erdelementar
Elementare sind schon so eine Art Aushängeschild von D&D. Ich glaube, es gibt in kaum einem anderen Rollenspiel so viele verschiedene Elementargeister wie hier. Es gibt hier neben den normalen Elementaren (Feuer, Wasser, Erde, Luft) noch die Paraelementare (Eis, Magma, Schleim, Rauch), die Quasielementare (Blitze, Mineralien, Strahlung, Dampf, Asche, Staub, Salz, Vakuum) und noch weitere Elemente wie Sturm, Schatten, Verdorbenheit, Ruinen und Ektoplasma. Von Omnielementaren, Genasi und anderen Mischungen, Abarten und Varianten mal abgesehen. Und dann gibt es noch die Elemente in verschiedenen Größen.

Und da haben wir sie wieder: Die Lückenbüßer. Anstatt ein Elementar als Regelbasis zu machen, werden unzählige neue Elementare erschaffen und mit irgendwelchen kruden Bezeichungen und seltsamen Ebenentheorien verkoppelt.
Doch was hat man davon? Nur neue, weitere Monster, um irgendwelchen Helden das Leben schwer zu machen. Dabei können Elementare so viel mehr sein, wenn man sie mal aus diesem Muster heraustrennt und neu betrachtet.
Ich mag zum Beispiel die Idee, dass Elementare an sich neutrale Geisterwesen sind, welche bei ihrer Beschwörung mit einem gewissen Element verbunden werden und dadurch ihre Gestalt und Eigenschaften erhalten. Keine seltsamen, göttlichen Elementarfürsten im Hintergrund! Keine Elementarebenen und bizarre kosmische Gesetze!
Alternativ könnte auch der Wille des Magiers einem Element leben einhauchen und so ein Elementar erschaffen. Überhaupt finde ich Elementare als beschworene oder erschaffene Wesen wesentlich interessanter und vielseitiger als diese Quasidämonen aus abgedrehten Parallelwelten.
Auch sollte diese Vielseitigkeit besser betont und beachtet werden. Elementare sollte nicht primär als EP-Lieferanten dienen, sondern auch mehr als helfende Geister. Windelementare können einen Charakter durch die Lüfte tragen, Feuerelementare für ein perfektes Feuer in einer Schmiedeesse sorgen, Erdelementare als Träger eingesetzt werden und Wasserelementare zur Reinigung von Gebäuden oder zur Verbesserung der Schwimmeigenschaften von Schiffen. Auch könnte man einen beschworenen Elementargeist, dem ein Element zugewiesen wurde, an ein Objekt binden und so dessen Fähigkeiten verbessern. Ich denke da zum Beispiel an einen Eisengolem, der mit einem Feuerelementar kombiniert und zu einer glühenden, schmiedeeisernen Bestie wurde. Auch hier ist der Fantasie des Spielleiters oder des Weltenbastlers keine Grenzen gesetzt. Re- und Neukombinierung gegebener Eigenschaften in Kombination mit wenigen Basisregeln sind der Schlüssel zu überraschenden und abwechslungsreichen Begegnungen.
Gaia: Auf Gaia funktionieren die Elementare nach dem Prinzip, dass ein neutraler Geist beschworen und an ein Element gebunden wird. Dieses kann so, wie oben beschreiben, wiederum auch an Objekte gebunden werden. Somit gibt es auf Gaia zum Beispiel Schwerter, an die ein Feuer- oder ein Blitzelementar gebunden, und so die Macht des Schwertes um ein Vielfaches erweitern.
Elementare ist auf Gaia auch ein anderer Begriff für Dämon oder Geist, da sie hier auch im Grunde nichts anderes sind. Es gibt zudem eine umfangreiche Industrie zur Nutzung von gebundenen Elementaren.

Cimorra: Hier ist es wieder etwas klassischer. Der Magier zwingt einem Element seinen Willen auf und gibt ihm somit Gestalt und Form. Das Elementer dient darauf dem Magier so lange, wie er es benötigt oder kontrollieren kann.
The Black Galaxy: Siehe Cimorra!
Elf
Oh ja... Mein "Lieblingsthema"...
Also, echt nicht falsch verstehen. Die Elfen an sich sind schon eine nette Angelegenheit, doch haben sich einfach von unsterblichen, übermenschlichen Wesenheiten zu Menschen mit Spitzohren und ein paar übernatürlichen Fähigkeiten entwickelt. Dadurch sind meiner Meinung nach vollkommen verrammscht worden. Und dies nur, um sie als Spielercharakter spielbar zu machen. Denn wenn man es mal genau betrachtet, sind Elfen in ihrer eigentlich Form - ich denke da jetzt mal an Tolkiens Elben - nicht wirklich spielbar. Sie wären im Vergleich zu Menschen oder Zwergen einfach vollkommen overpowert.
"Elfen sind so zusagen das, was die Trennlinie zwischen tolkinesker Fantasy und Sword & Sorcery ist. Melancholische, mysteriöse, introvertierte Baumkuschler, die mit der Welt um sich herum nichts mehr zu tun haben wollen und sich deswegen so langsam aus dieser zurück ziehen. Aber so muss das nicht sein.

Rückbezüglich auf die Bal-Sagoth-Textauszüge könnten Elfen schon sehr mächtige, magische Magier und Hexenwesen sein, welche über gewaltige Kräfte verfügen und für die Herstellung magische Waffen und Artefakte bekannt sind. Ich stelle sie mir wie fleischgewordene Naturgewalten vor, welche Wind- und Wetter beherrschen können und die Macht der Elemente entfesseln können. Ich denke eher daran, dass Elfen halb- oder sogar göttliche Wesenheit sein könnten, die mit einem kalten, grimmigen Zorn über ihre Heimat wachen und jeden eiskalt niederstrecken, der sich in ihr Territorium hineinwagt.

Elfen sollten als etwas Fremdartiges, Seltsames, Urgewaltiges und Unheimliches dargestellt werden, denn die Vermenschlichung dieser Wesen ist es, welche sie so verweichlicht hat. In dieser Form ist es allerdings sehr unwahrscheinlich, Elfen als SCs einzusetzen. Und darin liegt für mich auch sehr der Knackpunkt, denn im Grunde ist es sehr schwer einen Elfen in einem Rollenspiel richtig darzustellen. Wie sollte man auch ein im Prinzip unsterbliches Wesen, welches über das Wissen von Äonen verfügt und sein Gefühlsleben durch Jahrhunderte des Trainings geschult hat, auch entsprechend darstellen, ohne sie zu vermenschlichen?

Und damit sind wir sogar zu einer gewissen Überrasschung näher an Tolkiens Elben dran, als man glauben möchte. Denn im Grunde würde Galadriel sehr gut in das Bild dieser übermächtigen Elfenhexen passen, wie sie in den Texten von Bal-Sagoth erwähnt wird." - Selbstzitat
Gaia: Auf Gaia wurden die Elfen durch die Cha'Iru ausgetaucht, die eher eine parallele Entwicklung zu den Menschen darstellen. Sie entstammten Vögeln statt Affen und besitzen einige Fähigkeiten, die im Vergleich zu den Elfen schwächer, aber logischer und stimmiger sind.
Es gibt aber noch mächtige Baumgeister, welche menschliche Gestalt annehmen können. Sie können wie echte Elfen behandelt werden, sind aber als SC nicht geeignet.
Cimorra: Elfen? Cimorra?? Naja, theoretisch könnte ich sie mir unter dem Aspekt als mächtige Geisterwesen vorstellen. Hier verweise ich nochmal auf meine obrigen Ausführungen. Als SCs kämen sie aber nie und nimmer in Frage!

The Black Galaxy: Die TBS ist wahrscheinlich das einzige der drei Settings, in dem Elfen in ihrer "normalen" Form möglich wären. Das liegt zum einen an dem "Everything is possible!"-Aspekt des Settings und zum anderen daran, dass ich SF-Elfen wirklich mag. Ich denke da zum Beispiel immer an die Eldar von Warhammer 40k, die einfach ein extrem cooles und sehr schick designtes Volk sind und darum sage ich hier bei TBS auf jeden Fall ja zu Elfen!
Ettin
Der Ettin ist ein Riese mit 2 Köpfen. Jo. Mehr nicht. Er stammt aus altenglischen Mythen, wobei er dort als "Riese mit mehreren Köpfen" vorgestellt wird. In einem englischen Märchen (
The Red Ettin
) wird der Ettin mit drei Köpfen dargestellt.
Interessant finde ich die Ausführungen von Zak Smith zum Thema "Ettin":
"It seems to me like that second head doesn't help the ettin much--in terms of figuring shit out, I mean. When it tells you that the ettin has two heads and also that it's stupid that's not surprisng.
Why not? I mean, if the cyclops seems dumb because it has one eye, shouldn't the ettin seem extra smart for having extra eyes? (And why is it that the one eye seems pathetic, but the two heads don't. Like the extra head is not an asset but it's somehow the ettin's own fucking fault, whereas the cyclops' one eye seems like a curse imposed from without.)

There are smart giants. We can imagine the regal wisdom of a cloud giant or a titan. I think it seems to us that anything with two heads inevitably must be confused. And the more heads something has the dumber it seems. Like the three-headed thing in Monty Python is a complete idiot and it's almost impossible to imagine, say, a hundred-headed beast as being anything but a mindless chaos. No wonder people were so scared of democracy." - Zak Smith
Klingt irgendwie logisch. Warum werden Kreaturen mit mehreren Köpfen meistens als Idioten dargestellt, wo sie doch mehr Hirnmasse und mehr Sinnesorgane als ein Wesen mit nur einem Kopf besitzen?
Wahnsinn könnte hier des Rätsels Lösung sein, denn jeder Kopf besitzt einen eigenen Charakter, wie man es auch von siamesischen Zwillingen kennt. Und ich könnte mir vorstellen, wenn die Interessen der Häupter sich zu sehr unterscheiden, könnte es zu einem permanenten Stress führen, was dann irgendwann in Wahnsinn und Raserei resultiert. Also wären solche Wesen eher wilde Bestien statt tumbe Idioten, wie sie eben immer oft dargestellt werden. Wie sowas dann aussehen kann, hat uns der unglaublich schlechte "Zorn der Titanen" gezeigt: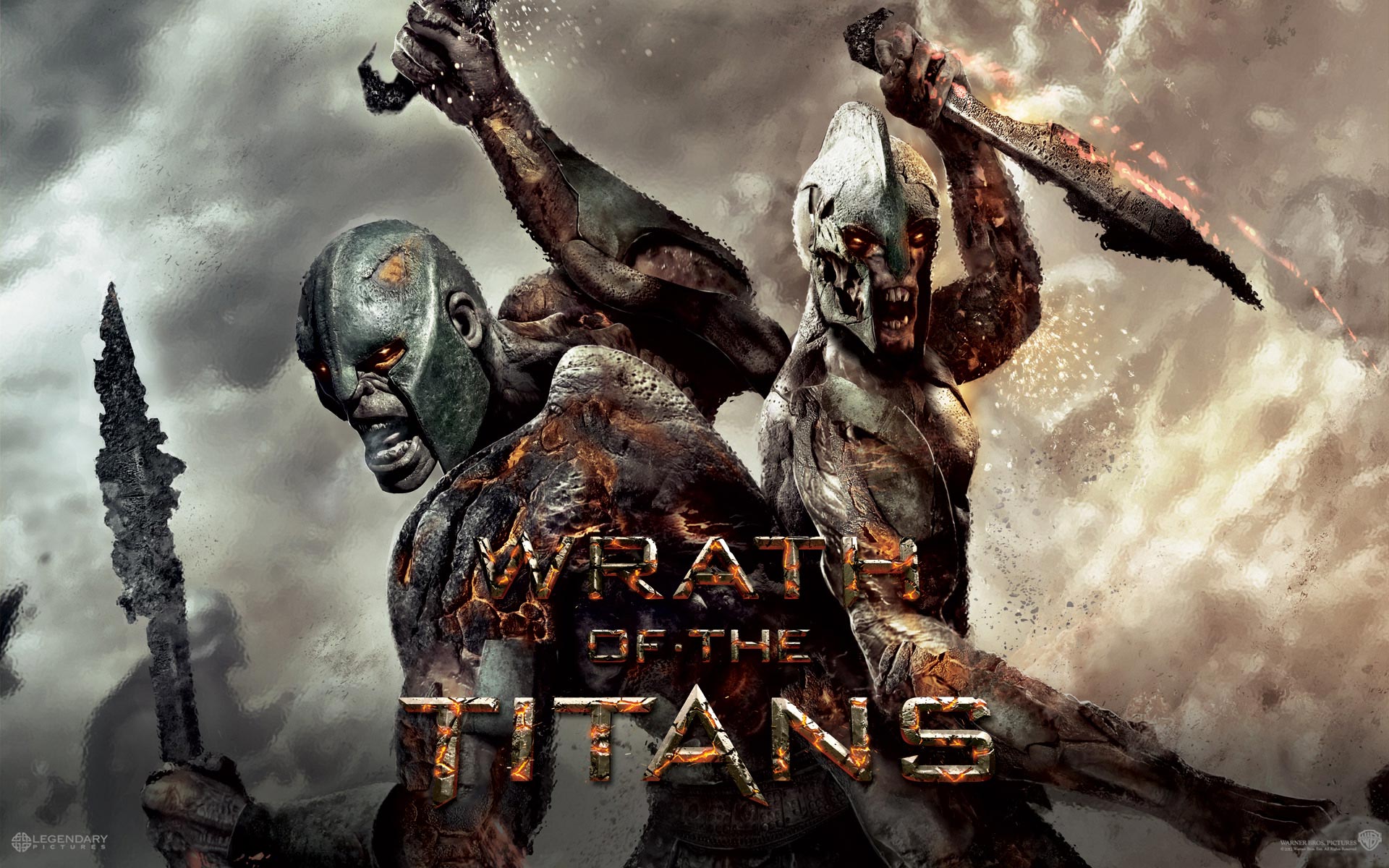 Was noch eine interessante Möglichkeit für den Einsatz von Ettins wäre: Das verfluchte Kind. Hier gehen wir wirklich in die Richtung "Siamesischer Zwilling". Wie oft gab es zum Beispiel in der griechischen Mythologie Monstergeburten? Ähnlich könnte es auch mit dem Ettin sein. Irgendeine Königin weckt den Zorn der Götter und wird mit einem mehrköpfigen, menschenfressenden Monster als Kind bestraft. Auch könnte eine blasphemische Orgie mit einem Großen Alten für solche Missgeburten führen.
Insgesamt fehlt mir persönlich die Beziehung zu den Ettins. Manche Leute mögen sie vielleicht. Ich nicht so sehr.

Gaia: Ettins wird am auf Gaia nicht finden. Schon gar nicht in der klassischen Form. In der "Wrath"-Version könnte ich sie mir als beschworene Dämonen vorstellen. Ansonsten bekommen sie hier ein klares Nein!
Cimorra: Zu Cimorra passen die Ettins schon besser. Aber ich würde sie auch nur eher als ein einmaliges Monster ansehen statt als eine häufigere Bedrohung.
The Black Galaxy: Everything is possible!
Eye of the Deep
Die Unterwasservariante des Betrachters. Irgendwie nett, aber auch unspektakulär.
Auch so ein typisches Merkmal von D&D: Es gibt von vielen Kreaturen auch eine Unterwasser-Version. Seien es nun Elfen, Ghoule, Gargoyles oder sogar Trolle. Hier sieht man schon irgendwo die Krux an der Sache: Unterwasserghoule? Was fressen die? Wasserleichen? Und Unterwassergargoyles?!? Wer hat die gemacht? Wo kommen die her?
Irgendwie wirken diese Kreaturen zwanghaft und uninspiriert. Im Prinzip hätte es ja auch gereicht, wenn man den Zusatz "Kann auch als Unterwasserversion auftauchen." hinzugefügt hätte. Aber ich sage wieder nur: Lückenfüller. "All Killers, no Fillers" trifft halt bei D&D nicht immer zu.
Gaia: Nö.
Cimorra: Hm...Nö... Lieber etwas mehr Cthulhoides, wenn es schon unter Wasser sein soll.
The Black Galaxy: Und wieder lautet die Devise "Everything is possible!"