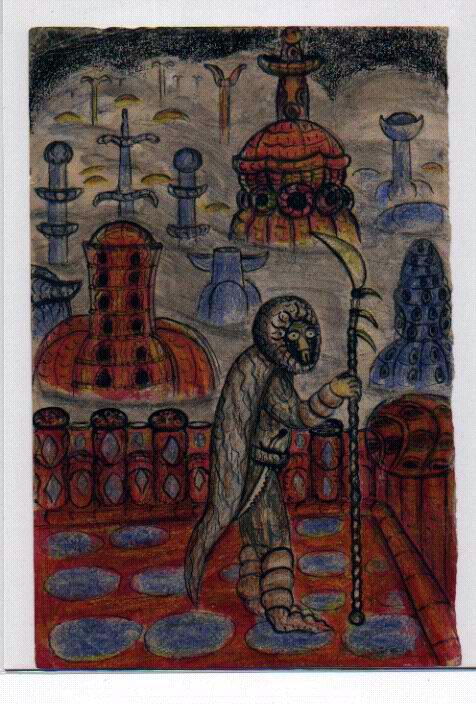 The Sentinel by C.A.Smith
Eigentlich eine Schande, dass ich es noch nicht hier verlinkt habe, aber es gibt ein kleines, feines und sehr schickes PDF über C.A. Smiths Zothique, den letzten Kontinent der Erde, als D20 Setting. Zu finden ist es hier:
Hier ist auch eine kleine Karte von Zothique: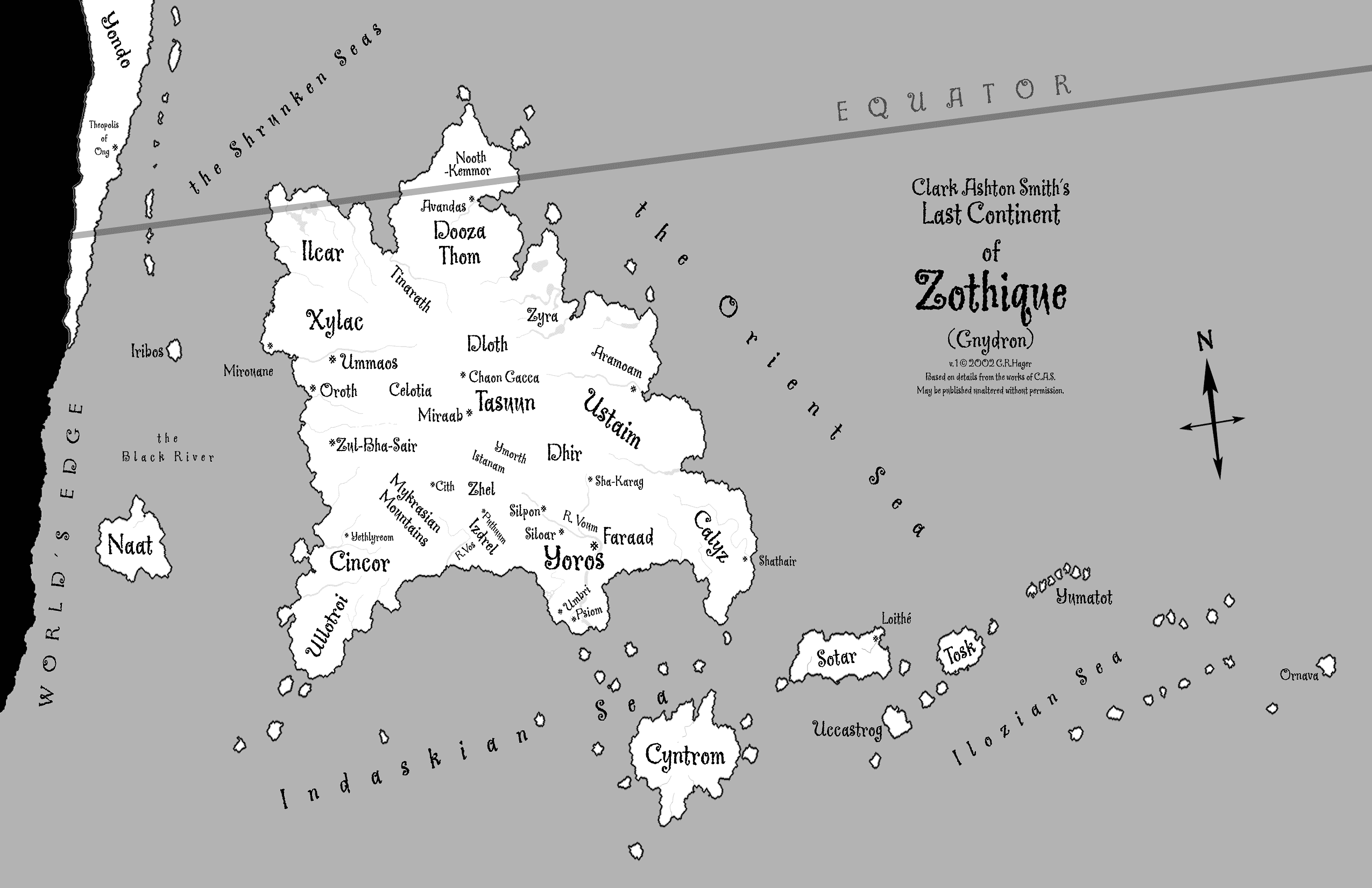 Wer mehr über das fremdartige Zothique erfahren möchte, der sollte man einen Blick auf
The Eldritch Dark
, wo man alle Geschichten von C.A.S. auf Englisch lesen kann.