Mal wieder eine Klassikerin in der Kategorie "Göttinnen". Eine Kriegergöttin sozusagen.
Teela
Auch wenn Jungs nie Barbiepuppen angerührt hätten, so gab es doch einige, die Teela - und ihr dunkler Gegenpart Evil-Lyn - von "Masters of the Universe" besaßen.
Teela, die Tochter der Zauberin Zoar und Anführerin der Leibgarde von König Randor von Eternis, war oft Dreh- und Angelpunkt vieler Geschichten - besonders der Hörspiele - auf Eternia. Sie war so zusagen die ewigen "Damsel in Distress", die ständig von He-Man und seinen Gefährten gerettet werden musste. In ihrer ersten Erscheinung bei MotU war sie auch noch nicht so wehrhaft. Das änderte sich aber mit dem Reboot der Serie:
Uhh... Though!
Teela war - zumindest für mich - die erste Kriegerin, die ich kennengelernt habe. Und da hat sie auf jeden Fall einen Platz in der Halle der Göttinnen verdient.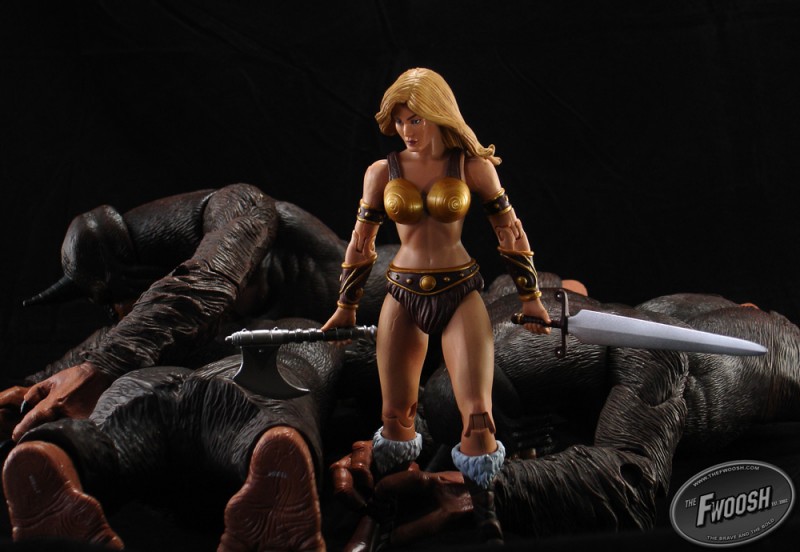 Nettes Re-Design